The Relevant Digitals team provides consulting in all kinds of challenges related to commercialising and developing online media and advertising. Our ultimate goal is to improve returns on online advertising, boost the value of an audience and create new revenue streams. For the editorial staff we assist you optimise the user experience and subscriber optimisation. We are happy to handle everything from individual projects to extensive strategy work. Our work is customer-oriented and we are very willing to work on projects in which we can grow and expand our own know-how. So please contact us even if you cannot find your own challenge from the list.
For example, we can help with these:
Management and commercialization of data – Collection, utilization and commercialization of visitor data.

Ad server consulting – integrations, implementation and migration.

Programmatic sales – Sales models, systems and processes.

Sales models and processes – Effective models for the sales and processes of online advertising.

Productization and price models – Productization and pricing solutions for online advertising.

Inventory and ad placement analyses – The sales rate and potential of inventory and efficiency of ad placements

.

Video advertising – Possibilities and commercialization of video.

Retail media consulting - Development of media sales.

Training – We provide training with all the tools we promote and produce various workshops when needed.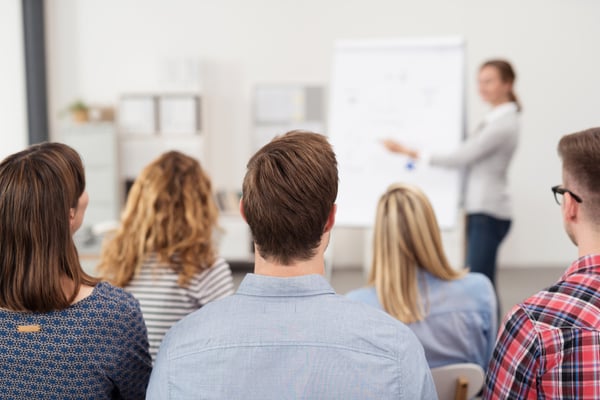 Example of consulting - Ad serving
What comes to publishers' technologies, the ad server is one of the most important tools. Relevant has, for more than a decade, successfully assisted many clients in ad server projects. In most cases it is most cost-effective to ask an experienced professional for assistance, rather than trying to figure out and manage everything yourself. Over the years, we have assisted dozens of our Nordic customers with setup projects among other with Emediate/Cxense Display, One by AOL, Wideorbit, DoubleClick for Publishers, Appnexus, and Smart Adserver. We will also be happy to assist you with a successful project.

When a publisher chooses an ad server they should take their time to properly evaluate the options and choose the one that offers the features they actually needs. What each publisher needs varies a lot and one ad server may be a good fit for some while another one may offer different features. Some publishers, has a need for solutions for application advertising, others for tools for video advertising which fits all screens. And everyone needs a solution that seamlessly integrates into programmatic sales channels, allowing the highest possible returns.

Consultations and deployment projects are always produced on a case-by-case basis, taking into account the needs and opportunities of the customer.
Customer comments:
Relevant's attitude was professional, devoted, personal, agile and proactive. Excellent customer experience. We really felt that Relevant cared about us and wanted to help. There was a feeling that we do this together. I trust on Relevant's work and recommendations 100%.

We have got help from Relevant in many new projects.

In many processes we have got help from Relevant.

Consultancy was quick and forthright.

We have always got help whenever we have asked.
How to get started?
Feel free to contact us if you need help or consulting. Let's go through the current situation and needs together and tailor an entity or project to suit your needs.