1. You'll find Relevant Audience segments in Google display & video 360 Line item targeting.
Click [Add targeting] and select [Audience lists]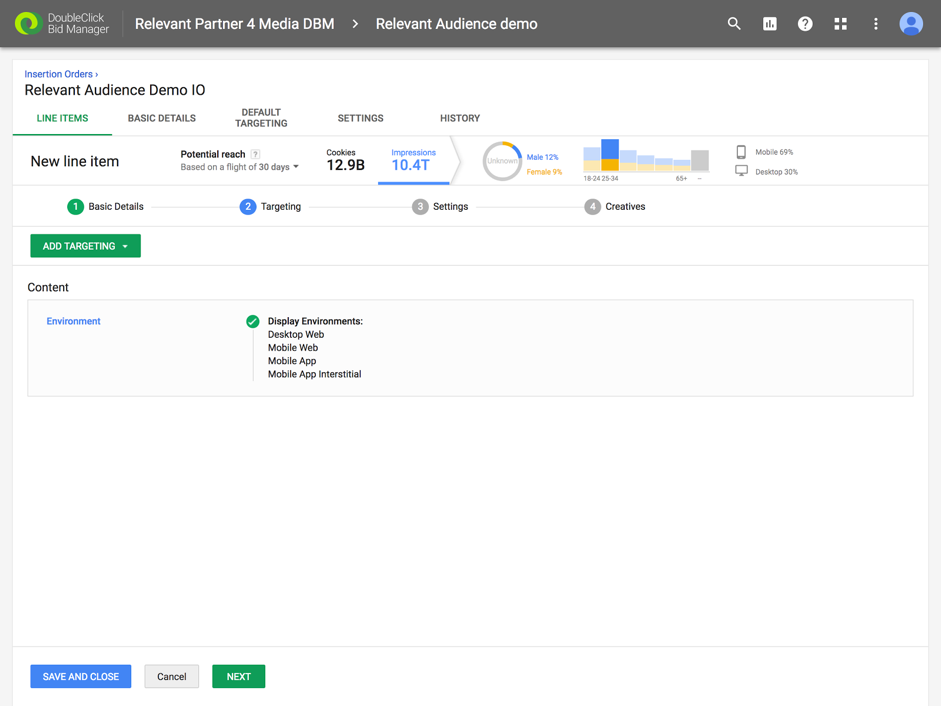 2. In 1st & 3rd Part tab, search for "Relevant Audience" or use segment name: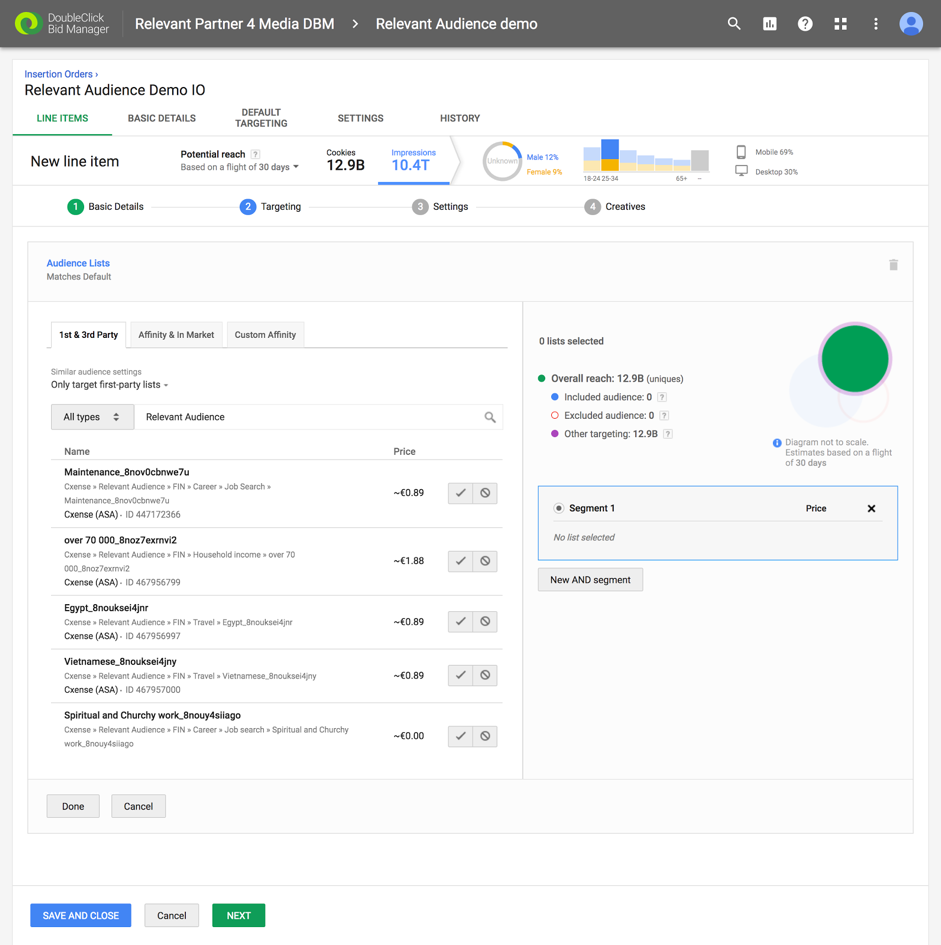 3. When you select a segment, you can see the Overall reach update on the right side: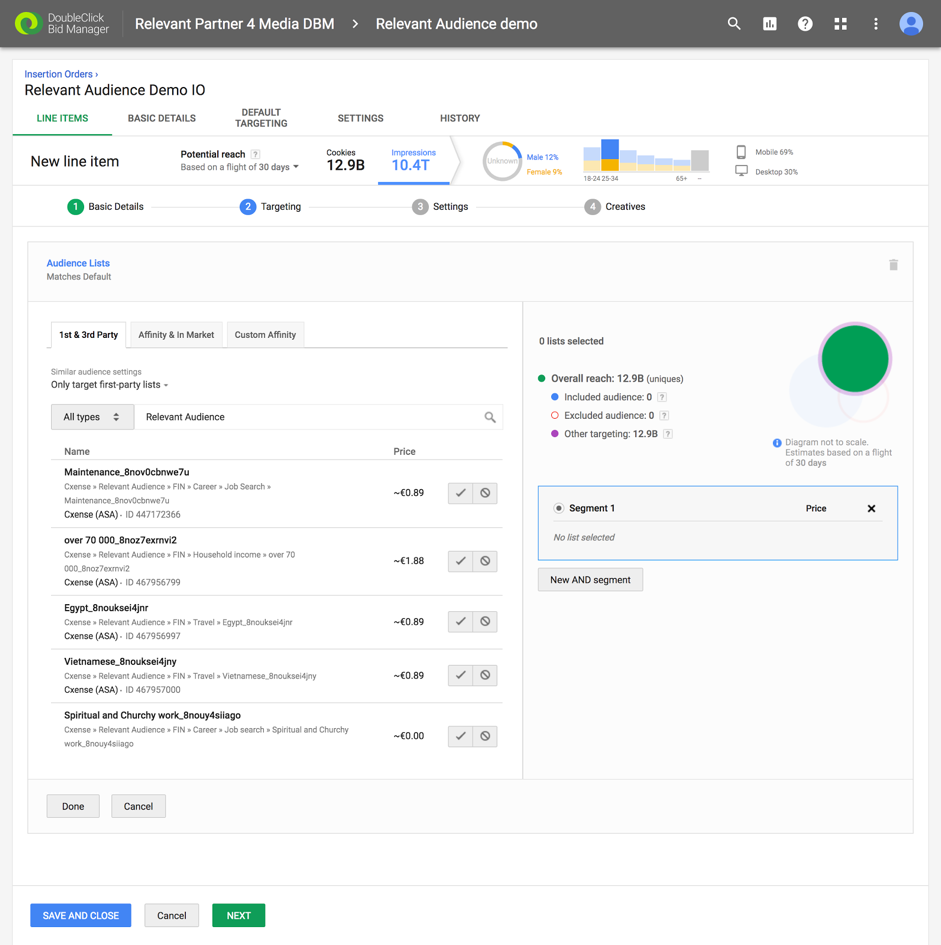 If you experience any difficulties in finding a specific segment or maybe you just want to explore a segment not featured on the list, please contact datasegment(a)relevant-digital.com.
Learn: How to find Relevant Audience segments in Adform or Xandr (AppNexus).