Relevant Audience segments are available in Xandr (AppNexus) as well but you need to contact us to set up them for use. If you like to buy segments through Xandr please contact: olli.jarvilehto(a)relevant.fi, +358 44 378 8037.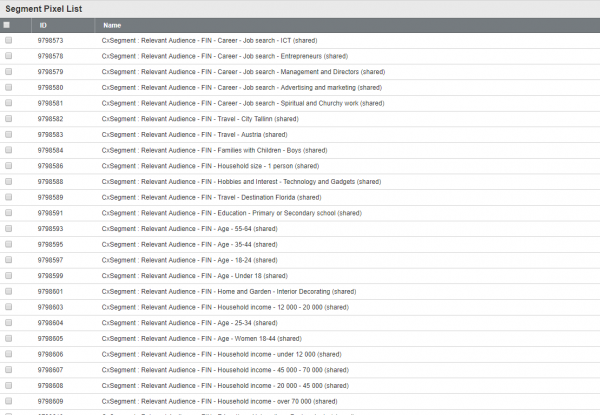 If you experience any difficulties in finding a specific segment or maybe you just want to explore a segment not featured on the list, please contact datasegment(a)relevant-digital.com.
Learn: How to find Relevant Audience segments in Google display & video 360 or Adform.