1. You'll find Relevant Audience segments in Adform Line item targeting by selecting targeting tab and select [+DMP Audiences] targeting and click [+Audience Marketplace] to open Audience Base: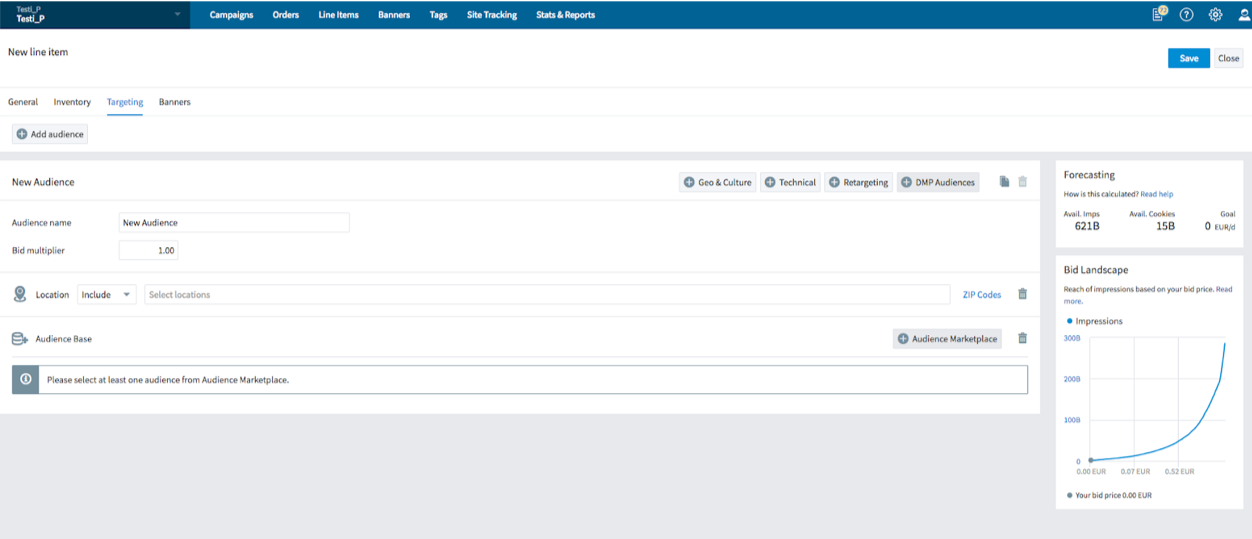 2. Search "Relevant Audience" or scroll down to view. Click star icon to add Relevant Audience to your favorite data providers or click logo to view segments. You can also search with segment name directly.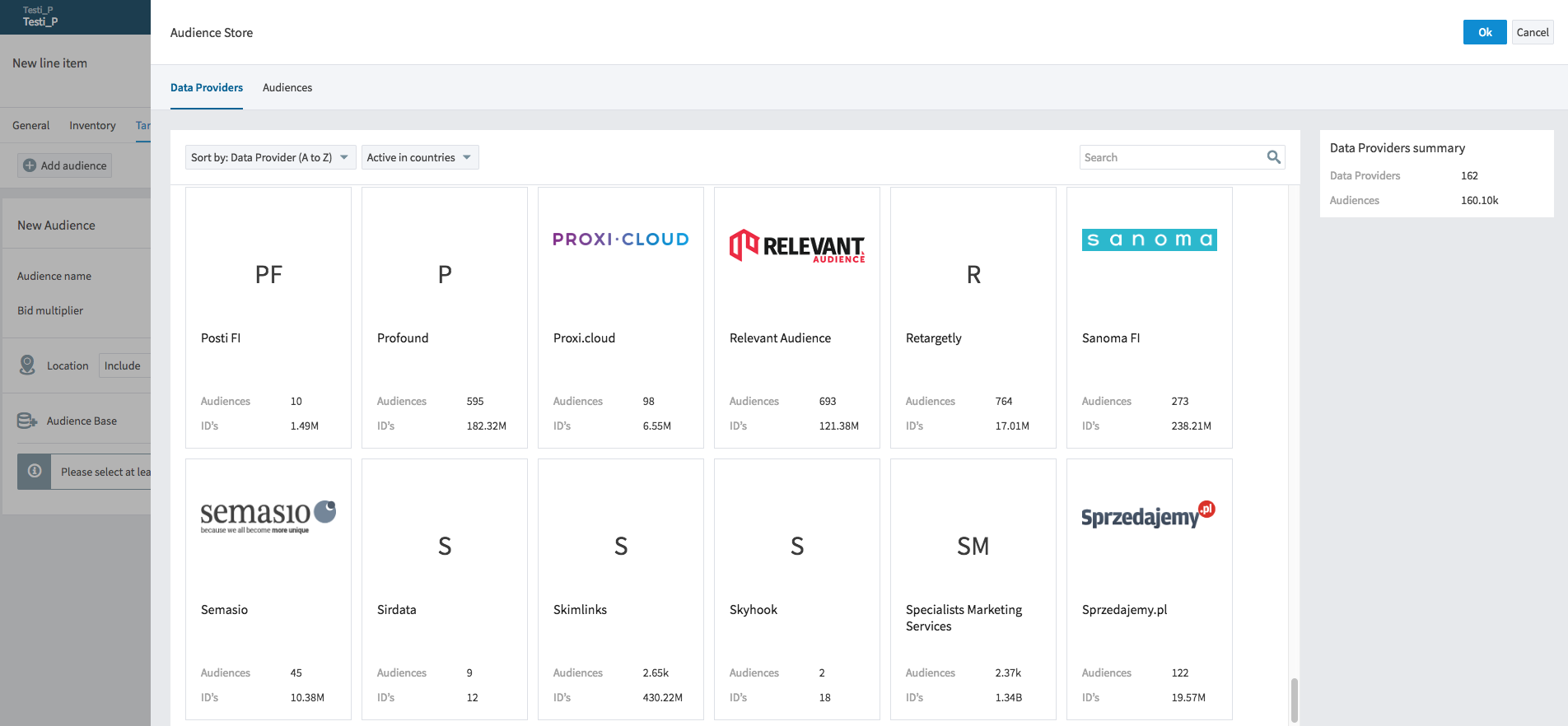 3. You can browse and view segments by category: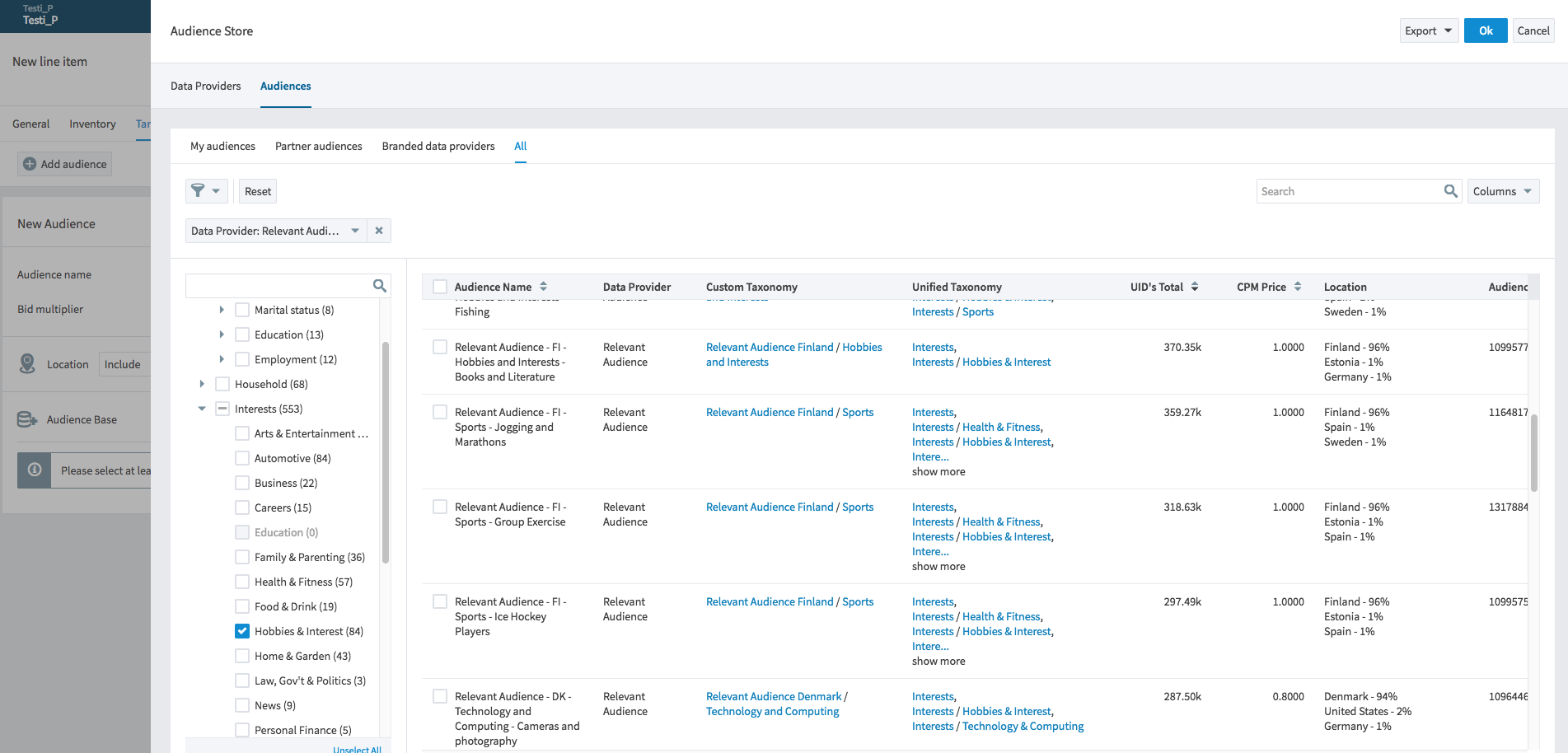 4. To add a segment or multiple segments to your Adform Line item select segments by adding tab in front of the segment name. You're segment targeting by clicking the blue top-right Ok button.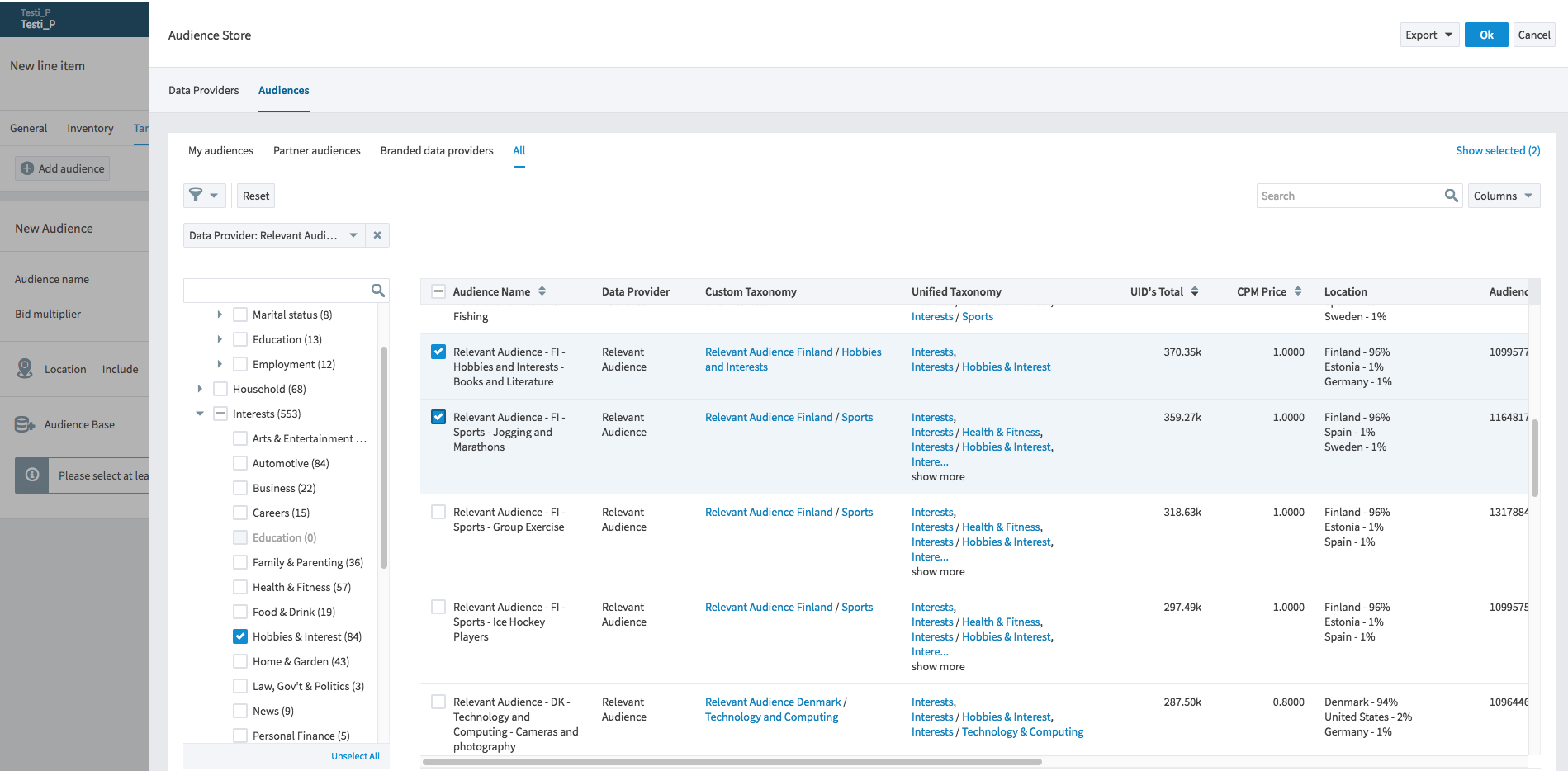 5. Remember to save your line item changes by clicking the blue top-right Save button.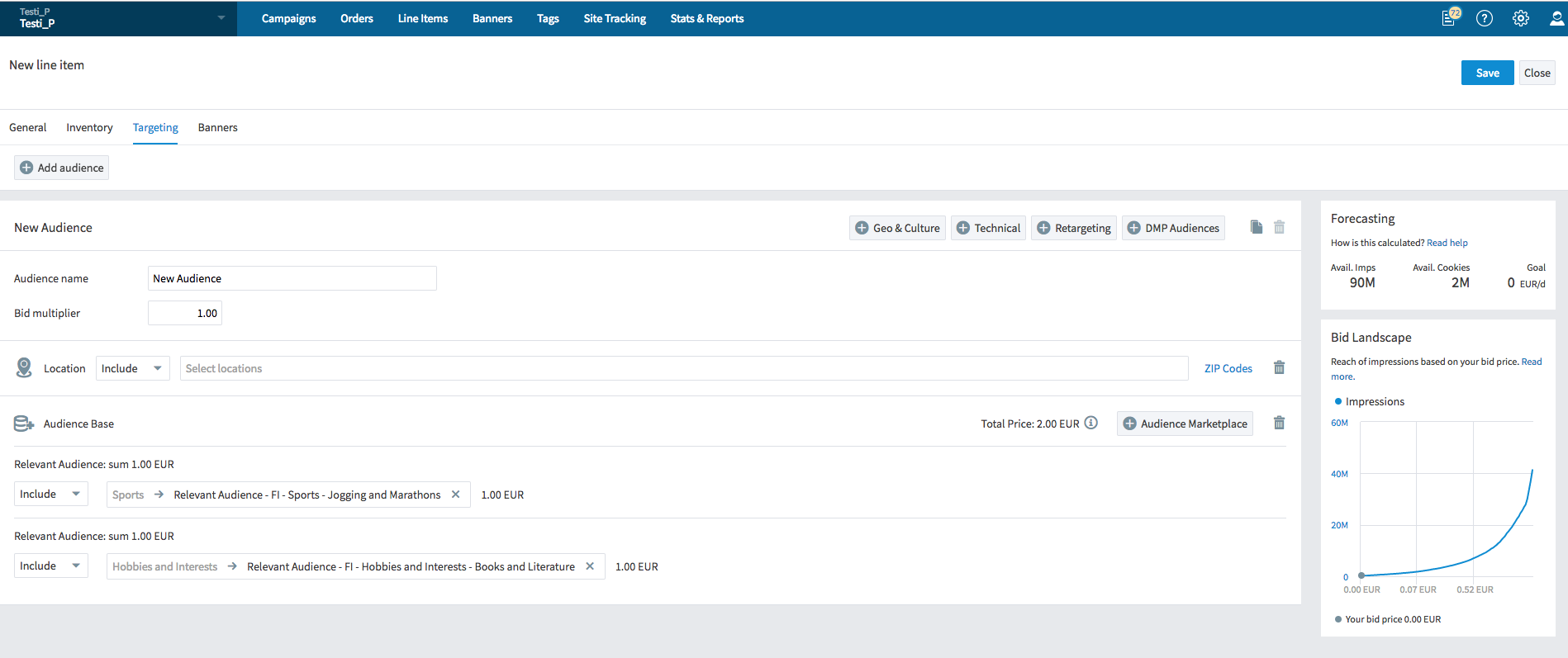 If you experience any difficulties in finding a specific segment or maybe you just want to explore a segment not featured on the list, please contact datasegment(a)relevant-digital.com.
Learn: How to find Relevant Audience segments in Google display & video 360 or Xandr (AppNexus).